I almost fed my blog every week, but life gets in the way. But I'm happy to say my blog goldfish was not belly up. So, go me. Best blog goldfish owner in the world (since it may be the only imaginary blog goldfish in existence).

We started heavily promoting Murder this month and the guys and gals at the readers' group work so hard. They are an incredible bunch of people. And I rewarded them. We have a great Share for Cash deal going on. You can jump in too to get up to $250 cash - awarded to two people.
If you haven't joined the group, please do and check out details there: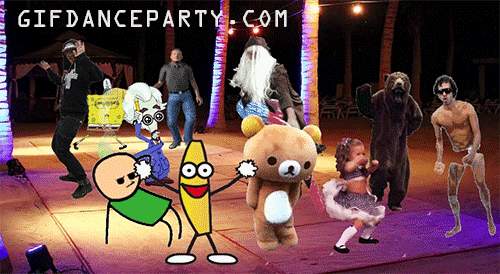 Upcoming takeover event – If you'd like to spend time with me this weekend, I'll be at Cadava Publishing's Christmas Party 2018 on Facebook—Friday, December 14th, 4:00—4:30 pm, CST, & Saturday, December 15th, 3:30–4:00 pm CST. Join the event here:
https://www.facebook.com/events/259526138069218/
One last thing – I was floored to be an invited author to Barbara Vey's Reader Appreciation Weekend. So many amazing authors and I am glad just to be there. But today, they informed me that my table for the luncheon SOLD OUT! Tickets just went on sale on Saturday, so that just… okay, fine, I cried a little. And snotted a lot and then I gushed all in the readers' group how much it meant to me. And then tried to compose myself to gush publicly. It worked out. I think. :D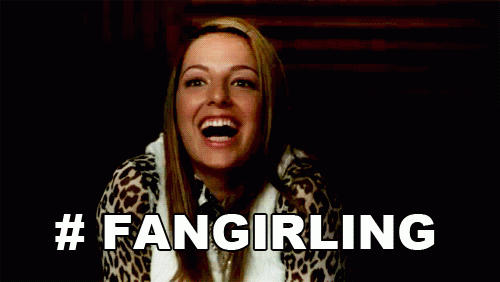 They have a few tickets left to sit with me for the breakfast, so if you are in the Wisconsin area in April 2019 – come help me with my people skills. Mornings are NOT my best time. BUT for you, I'll be on my best behavior. You can check out the event here:
WHAT'S GOING ON WITH MURDER? I know, I know! But I have answers and a reward!
Here's everyone a taste of Murder - it's one of my favorite scenes between Rachel and Marcus - and it made me smile. Maybe cry a little. Enjoy!

Remember - it's available for preorder. I had to change the release date :( due to Team Ward needing more time to make it the best book it can be and have a fantastic leap into your hands. The new release day is 01/30/19. But no worries, I won't be changing that again.
EXCERPT - From MURDER: Book Four of the Shadow-Keepers Series
**ARC Content/Final Editing Pending**
Marcus often wondered in the past few weeks if there as a word higher in meaning that joy. For that was what he felt with Rachel. Her quick mind, stubborn nature and open-heart had won him in every way. Sure, he feared that Lucifer would "visit" and frown upon one of his elites taking up with a human, but Marcus did due diligence to complete all assignments without question and in his usual efficient, tidy way. The dark lord was known to come to the realm of man—Marcus made sure he did not give Lucifer to stop by the apartment when he did.
This last assignment had him gone for four days and he was eager to spend time with his female. Walking in the door, he dumped his gear bag by the door and called out to her. "Rachel? Your hell spawn has arrived." Eyeing her purse and jacket hanging by the door, he knew not scheduled to work at the dinner either. But the apartment was quiet. "Rachel?"
He heard a noise in the bathroom and smiled. It had been too much time since he mated her and doing it in the shower had a certain appeal. Pushing the door open, he stopped to find her sitting on the commode, fully dressed with a strange expression on her pretty face. "Rachel?"
Squatting down in front of her, finding no injury, he touched her hand. "Mate? Are you ill?"
Rachel said nothing and just shook her head no.
It confused Marcus. "Are you ill, yes? Or are you ill, no? Is this some sort of human female test you have not taught me?"
Rachel cried and his confusion spiked even higher. Wrapping his arms around her, he didn't move. When her sobbing eased, he leaned back to wipe her tears. "Rachel, what ails you? Are you hurt? Did something happen?"
Rachel took a deep breath in and wiped her tears in frustration. "Demons. When they have babies, do they come out as babies or with horns, claws, and fangs and stuff?"
Marcus tilted his head and considered how best to answer. "We are in a human-type form, as are most of the children of the Omega. Yes, some demon babies are born with small fangs. To show their predator status. My fangs came later-which told them I was half-human. But it's not…"
His words halted, his eyes widened, and he swallowed—so hard he almost choked on his own spit. "Rachel? Why do you ask such a strange question?"
"Because I'm going to have a demon baby!" She hit him and blubbered out the words. "I'm pregnant, asshole."
Marcus took a few moments to absorb her words and their meanings. "Pregnant? My baby?" She hit him again, and he picked her up with a roar, swinging her around. Laughing, he kissed her, and she slapped him hard. He smiled. "Are you thanking me for planting my child inside of you?"
She slapped him again and threw her arms around him. "Yes. I am. You're welcome for using my opening of choice to put your weird-demon penis in."
They both laughed now and Marcus lowered her to her feet. Brushing her hair back, he smiled. "You will make an amazing mother. Demon child or not." His hand went to her belly a moment before he fell to his knees. Placing his cheek on her stomach, he closed his eyes. "And I will a father to our child. I vow, with all the blood of a hell spawn to make you both proud. Happy and safe." He looked up at her. "This I vow. This makes it so."
Rachel smiled and brushed her hands over his short-hair. "Is that demon speak for I love you?"
Marcus became serious and stood. "No. There are no such words of love in my world. Only commitment and vows." Cupping her face once more, he put his forehead on hers. "So, I shall use the words of yours. I love you, Rachel, middle name Jane, Smith."